It's been a while since I visited Reshma Anand's blog on qualitative research …. and realised I was missing out on so many good conversations! In one of her posts, she asks:
"Are qualitative researchers – an inclusive lot – when it comes to the treatment of 'Outliers' or Do we banish the stray thought that we hear in research – as a maverick of sorts….'non representative' of the audience at large?

I read this post on Helen's blog some days ago, that set me thinking. Is there a subconscious bias prevalent within the discipline of qual research – a bias that favors the majority such that we lay greater emphasis on the thoughts expressed by 'many' vis-a-vis those expressed by a 'few'?"
It took me back many many years. To the late 80's. Sometimes it pays to be a qualitative researcher for almost 20 years :). Unfortunately, I couldn't find images of the brands I am talking about as they were 20 years ago!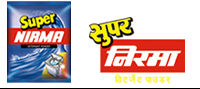 When Nirma, an indigenous brand of low-cost washing powder was launched – it opened up a whole new market at the bottom of the pyramid. Hindustan Unilever Limited (then Hindustan Lever Limited or HLL), who was reigning supreme in the overall washing powder and detergents category then, launched Wheel to carve out its own market and eat into Nirma's share (although they had Sunlight powder then in that segment). IMRB (the company I worked with for 10 years from 1989-1998) was called in to conduct qualitative research in order to find chinks in Nirma's armour.
It is to the credit of Priya Tandan, my first boss, and the lady who really taught me so much of my basics in qualitative research, who had the courage and integrity to report in one comment she heard among so many in the numerous focus groups she conducted on the project. And this comment was the only negative murmur she heard against Nirma, which otherwise seemed to be a godsend in every way – that it sometimes led to a burning sensation on the hands, when being used.

Priya then reported this to the Client and their Agency, and it led to one of the most successful advertising campaigns of the time – one of those with a real Big Idea – where a woman is shown dramatically rejecting the yellow (Nirma) powder, saying "door ho jao meri nazron se – maine maangi thi safaii, tune di haathon ki jalan" ( transliteration – get away from my sight — I had asked for something to help me clean, instead you gave me a product that burns my hands). This then became one of the biggest barriers to Nirma usage and a strong negative association with the brand even among its users, which was played back in research after research, for years to come. And Wheel and Nirma were then soon fighting neck-to-neck on market share.
That soap opera is done for now, but the lesson I learnt was tremendous! I often recall this example when doing my analysis – and remind myself to look for the inconsistencies and not just the consistencies. And I often tell the story and play it back to Clients who question me about "how MANY said that?"!