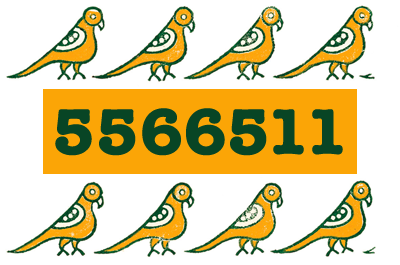 Aaah finally …. a Twitter shortcode for India which means we don't pay international SMS charges! Nice. Thanks to Moksh Juneja for pointing this out. The shortcode is 5566511.
"Twitter asks you to verify your phone so we know that you're you. You'll never be signed up for mobile updates unless you really want to be. To get mobile updates, add your phone number to your Twitter settings page, and verify your number. Here's how:


1. Log in to Twitter.
2. Click the Settings link in the top navigation bar.
3. Click Phone&IM.
4. Enter your phone number in the field provided.
5. Wait for the verification code to pop up and text it to Twitter at 5566511 (for India). In the US, use 40404. In Canada, use 21212. Anywhere else, use +44 7624 801423
Bonus Tip:
Also know that you can shut text messages from Twitter off at anytime by replying with "off" (and back on by sending "on"). And you can even specify that it turn off automatically at night.
More ideas on what you can do with Twitter at the Big Juicy Twitter Guide and at Mashable's Top 12 Twitter Apps on your Phone.
So I tried it out – sent the sms – I see it on my twitter homepage on the web. However, I got this strange sms back from "55665 Reply cntr.defined" which says "This service is not yet enabled" – what gives???
Other thoughts – given recent Twitter outages and timelags, I wonder what's going to happen when about 240 mn Indian mobile phone users start using this! Also, anyone know how much each SMS will cost?