vs
Great piece on Social Learning titled Minds on Fire: Open Education, the Long Tail, and Learning 2.0 by John Seely Brown and Richard P. Adler. The supercool text illustrations are by Susan E. Haviland.
Some snippets I really enjoyed:
What do we mean by "social learning"? Perhaps the simplest way to explain this concept is to note that social learning is based on the premise that our understanding of content is socially constructed through conversations about that content and through grounded interactions, especially with others, around problems or actions. The focus is not so much on what we are learning but on how we are learning.

There is a second, perhaps even more significant, aspect of social learning. Mastering a field of knowledge involves not only "learning about" the subject matter but also "learning to be" a full participant in the field.

In a traditional Cartesian educational system, students may spend years learning about a subject; only after amassing sufficient (explicit) knowledge are they expected to start acquiring the (tacit) knowledge or practice of how to be an active practitioner/professional in a field.9 But viewing learning as the process of joining a community of practice reverses this pattern and allows new students to engage in "learning to be" even as they are mastering the content of a field. This encourages the practice of what John Dewey called "productive inquiry"—that is, the process of seeking the knowledge when it is needed in order to carry out a particular situated task.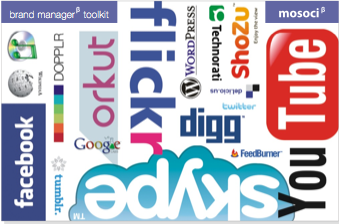 Although this article has been written in the context of education, there are some great learnings for researchers, ethnographers and for business too. One of the greatest challenges and often a dilemma is how to leverage social tools into research and marketing that would create a shift from a much hyped must-do model based on explicit learning (yeah – lets go build a social network or lets start a Facebook community for our brand) to a more intuitive method grounded in tacit knowledge and real experience.
One reason why we believe researchers experimenting with these tools should immerse themselves in using them first, one reason why we believe all brand managers should build their own social media toolkits through actual experience! One of the problems with this is the time commitments required for these personal explorations, which could then morph into professional insights. I cannot emphasise more the importance of being touched at a personal level for developing a learning-to-be mindset. That's what good Learning Journeys can accomplish.