Final hiccups solved!  Ever since I upgraded to Snow Leopard, I've been struggling to get my netconnect broadband modem to work as well as it previously did.  I've blogged about my initial hiccups, where I thought I'd found a great solution.  Well it worked, but my speeds have been abysmal.  Called Reliance service guys – they couldn't find a fix – and asked me to locate a driver at the Apple India – and there was none of course. It's been a few months now – small mercies that this is just my travel mate, and not my main connection.
I finally figured it out. With help from someone called Guru who suggested: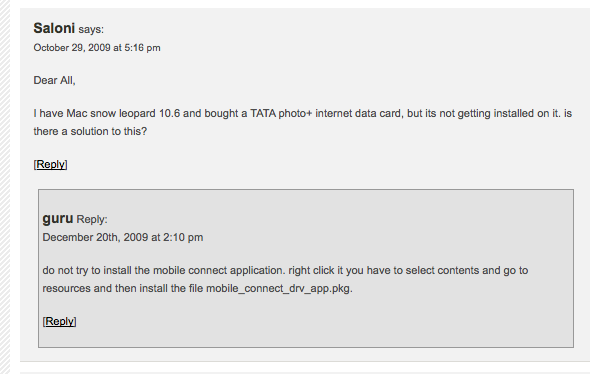 So I inserted the modem, opened the folder in finder, right-clicked on the blue Reliance Netconnect icon, got into Package Contents, clicked Resources and there it was.

Installed it. Found the Reliance Netconnect icon in my Applications folder, opened it and sure enough, found my setting was set by default to the lowly High Speed Internet and not Broadband.  Changed that to Broadband + and voila – problem solved 🙂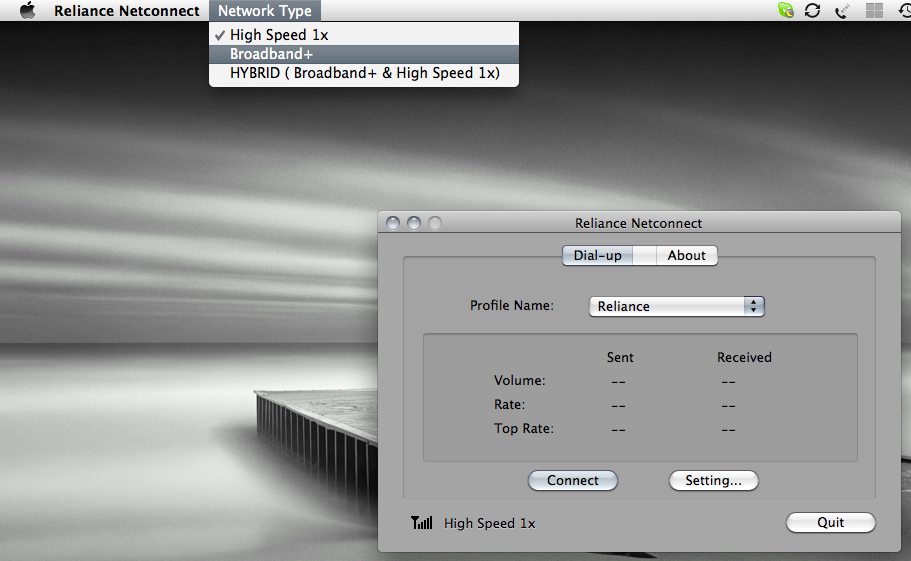 Here's the fix again:
Do not try to install the mobile connect application. Insert Modem, right click icon in Finder, click Show Package Contents, go to Resources and then install the file mobile_connect_drv_app.pkg.
Thank you, Guru – whoever you are!